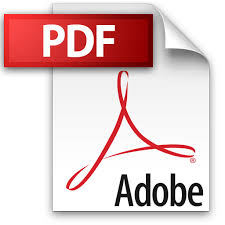 Claraboya Election Letter Page 1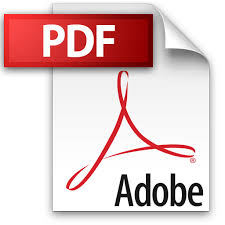 Claraboya Election Letter Page 2
February 15, 2015
Dear Claraboya Residents:
I hope you had a wonderful beginning of a brand new year. You are encouraged to utilize the website to access information about Claraboya and to get more involved. The website is www.claraboya.info.
Most importantly, our special membership meeting on May 9, 2015, is less than four months away and will include the election of the Board of Directors. This meeting will take place at the Claremont University Consortium located at 101 S. Mills Ave.
The Board of Directors is made up of five members who are elected annually. Nominations are now being accepted for the five Board Member positions. Service on the Board is completely voluntary. We hope to see candidates who could generously devote a little bit of their time and passion to serve the Claraboya HOA community.
Serving on the Board means that you will be part of the team that Claraboya members can turn to with questions. As a member of the Board, you will participate in one-hour board meetings every two months to discuss and make decisions about issues inside the Homeowners Association (HOA) community. You will become part of the team keeping an eye on the HOA financials to make sure that we are in good standing and be part of the team that constantly seeks ways to improve the overall living quality of all Claraboya HOA members.
Serving on the Board also means that you will have the opportunity to be involved. For example, you will learn how the annual assessment fee collected is being budgeted and distributed to keep the HOA functioning. The Board also hears appeals to decisions of the Architectural Committee and makes decisions regarding all development on slopes. You can also help make future plans for Claraboya, a place you call home.
The current Board was elected during 2013. Since then, we have received numerous comments and suggestions from residents, and a lot of good ideas have emerged. We encourage all who want to get involved to nominate themselves. Also, if you know
someone who could be a good addition to the Board, please do not hesitate to let us know. We will contact them to see if they are interested.
Please send all nominations to Nancy Sharkey <nsharkey@cahoalaw.com> on or before March 27, 2015. A nomination form is attached and may also be mailed to:
Feldsott & Lee Law Corporation
Attn. Nancy Sharkey/Claraboya HOA
23161 Mill Creek Drive, Suite 300
Laguna Hills, CA 92653
P.O. Box 816
Claremont, CA 91711
For self-nominations, please send a short paragraph (no more than 200 words) about yourself, including educational background, previous job experiences, and the reason(s) you want to be on the Board. It is expected that the ballot for the annual election will be mailed out during the second week of April 2015 and the newly elected Board Members will take office during May.
Details about Annual Meeting, Board of Directors, and Nomination process can be found online at www.claraboya.info under the CC&Rs tab. If you have any questions, please do not hesitate to email or call any current Board member. We are looking forward to hear from you!
Regards,
Steven Llanusa
President, Claraboya Homeowners Association
---
APPLICATION FOR NOMINATION TO A CLARABOYA HOA POSITION
Date _________________
I, ________________________, a member in good standing in the Claraboya HOA, wish to stand for election, to a position on the Claraboya Homeowners' Association Board of Directors.
I would like to serve the Claraboya HOA for the following reasons: (On the reverse side of this page, list professional and/or community experiences and educational background that will aid you to perform the duties of this position). Please attach additional pages if you require more space.
__________________________ ______________________________
Print Name                                 Signature
_____________________________________________
Street Address
__________________________ ____________________________________
Telephone #                                 E-mail Address